Beautiful Gardens & Historic Places to Visit in Devon
Beautiful Gardens & Historic Places to Visit in Devon
Besides pure escapism, there are some wonderful stately homes, gardens and National Trust properties to visit in South Devon and the county as a whole. Whether you are a history buff or a horticulturist, you will find that South Devon offers you a fine selection of Historic Houses, Museums, Abbeys, Castles and Gardens.
Wherever you roam on your next visit, you are sure to discover cultural heritage and spectacular landscapes. Here are some of the best places to visit (order in distance from Thurlestone).
Cookworthy Museum, Kingsbridge (4 miles)
Located in the old Grammar School, this collection is an authentic depiction of rural life, with local finds and rarities. http://www.kingsbridgemuseum.org.uk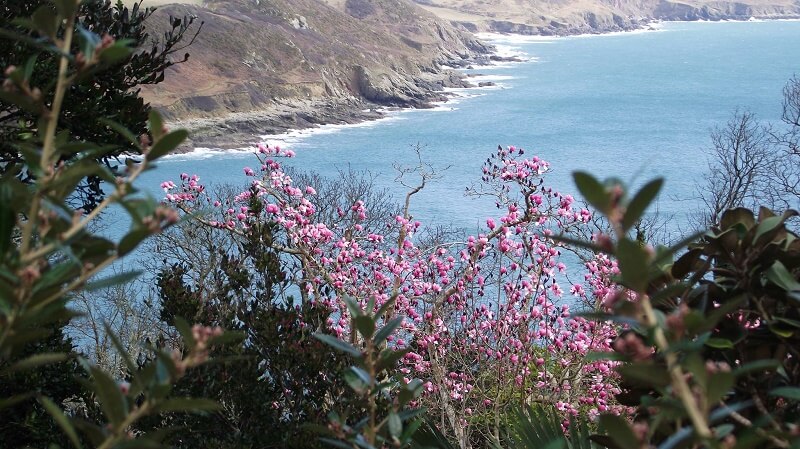 Magnolia trees at Overbeck's (Image: National Trust Overbeck's Facebook page)
Overbecks, Salcombe (7 miles)
A fascinating and exotic coastal garden, with panoramic views over the Estuary and coast,
along with Edwardian House of inventor Otto Overbeck. Decadently beautiful!
www.nationaltrust.org.uk
Salcombe Maritime Museum (7 miles)
A museum preserving the towns heritage for generations to come. Lots for anyone with an eye on seafaring history.
Totnes & Totnes Castle (16 miles)
A classic Norman motte and bailey castle, the focal point of the town, which is packed with colourful independent shops and eateries and well worth a visit too.
www.english-heritage.org.uk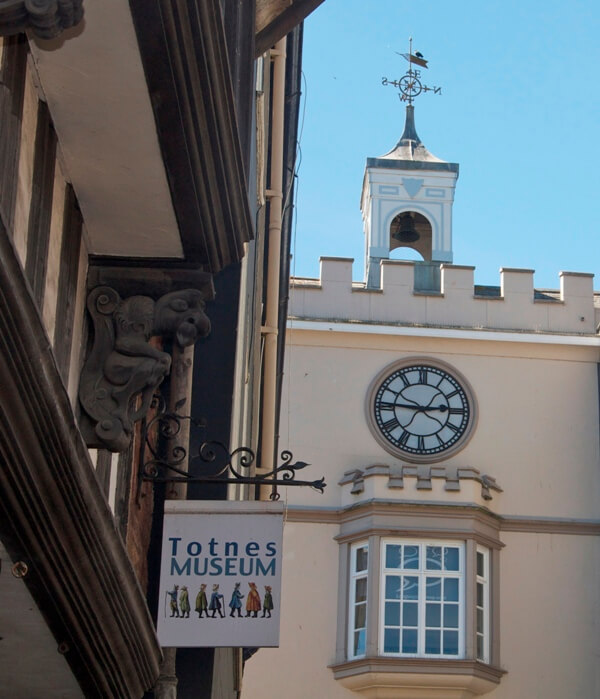 Dartmouth Museum (17 miles)
A fascinating museum on the old merchants house with an extensive collection of artefacts
depicting Dartmouth's maritime heritage
www.dartmouthmuseum.org
Dartmouth Castle (17 miles)
600 year old picturesque fortress on the waterfront guarding the narrow entrance to the Dart Estuary
www.english-heritage.org.uk
Saltram House & Gardens, Plympton (18 miles)
An 18th century mansion depicting country estate life through the centuries, with a landscaped park
www.nationaltrust.org.uk
Berry Pomeroy Castle, Totnes (18 miles)
Visit Devons most haunted castle!
www.english-heritage.org.uk
Plymouth City Museum & Gallery (20 miles)
Home a wide variety of collections,including fine art and natural history
www.plymouthmuseum.gov.uk
Greenway House & Garden (22 miles via Dartmouth)
The once holiday home of Agatha Christie which showcases family collections, with a
romantic woodland garden, vinery and peach house
http://www.nationaltrust.org.uk
Buckfast Abbey, Buckfastleigh (22 miles)
Experience the tranquillity of a living monastry – Abbey, gardens, shops and restaurant
www.buckfast.org.uk
Torre Abbey, Torquay (24 miles)
Historic house with impressive art collection and picturesque gardens with exotic plants
www.torre-abbey.org.uk
Torquay Museum (25 miles)
A museum dedicated to protecting and promoting Torquay's heritage
www.torquaymuseum.org
Bygones Victorian Street, Torquay (26 miles)
Explore another era, bringing the past to life
http://www.bygones.co.uk
Coleton Fishacre House & Garden (28 miles)
Art Deco House and Gardens with an array of Mediterranean plants
www.nationaltrust.org.uk
Buckland Abbey, Yelverton (28 miles)
Once the home of seafaring adventures Drake and Grenville
www.nationaltrust.org.uk
The Garden House, Yelverton (30 miles)
An 8 acre garden with naturalistic planting and a delightful walled garden
www.thegardenhouse.org.uk
Cotehele, Cornwall (35 miles)
A Tudor house and valley garden
www.nationaltrust.org.uk
Powderham Castle, Exeter (40 miles)
Tours of the Family Home of the Earl of Devon. Play Fort, Deer Park Safari plus lots more
www.powderham.co.uk
Castle Drogo, Exeter (42 miles)
The last castle ever built in England, with stunning landscaped gardens, moorland and woodland grounds
www.nationaltrust.org.uk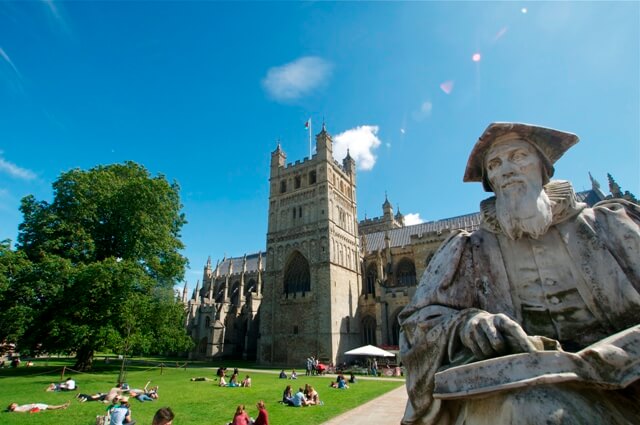 Exeter Cathedral (43 miles)
A truly spectacular cathedral with history spanning many centuries. While you're here you could also take a walk to the city's pretty and historic quayside, which has further places of interest, cafes, canoe and bike hire.
www.exeter-cathedral.org.uk
Mount Edgcumbe, Nr Plymouth (44 miles)
The former home of the Earls of Mount Edgcumbe offers a toy and creatures of the night exhibitions and award winning gardens
www.mountedgcumbe.gov.uk
Killerton, Exeter (49 miles)
Historical home of comfortable living, with many rare trees in the grounds.
www.nationaltrust.org.uk
Bicton Park & Botanical Gardens, Nr Exeter (53 miles)
Historical gardens, museum, play area, railway, garden centre, shop
www.bictongardens.co.uk
Eden Project, St Austell, Cornwall (57 miles)
Offering you the chance to explore over a million plants from around the world underneath the famous bio-domes
www.edenproject.com