Diving sessions at Thurlestone Hotel.
Diving sessions at Thurlestone Hotel.
For the second summer in a row Thurlestone Hotel are delighted to be working alongside Sound Dive school from Plymouth, to offer their guests diving taster sessions in their outdoor pool. These sessions are great for adults and children alike and enable them to gain a 30 minute feel of what it is like to be able to breathe under water. Sound Dive School can also offer open water courses and snorkelling trips on along the beautiful South Hams coast that is right on Thurlestone's door step. For more information please call 01548 560382 or email reception@thurlestone.co.uk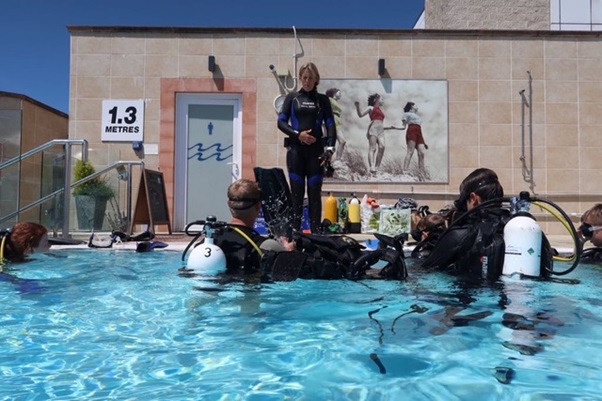 If diving isn't your thing, but you love water sports Thurlestone has lots of other great activities in the area such as paddle boarding, kayaking, and surfing. Or simply relax on one of the great local beaches.