COVID-19 Arrangements and Preparations


Factsheet
Dear Guests,
HURRAH! It won't be long now….
We are all looking forward to welcoming you back to Thurlestone this summer. We understand that many of you may have some apprehension about your visit so, for the sake of clarity and your peace of mind, we have put together the following document to inform you of the measures we have put in place ready for your stay.
Over recent weeks we have been busy assessing our hotel operations and making certain adaptations to the offering in the interests of keeping us all as safe as possible. We have been doing this with the aim of still providing the high level of service and that special brand of hospitality that our valued guests rightly expect and deserve.
So, a few general points to start:
We would ask you that this factsheet be read in conjunction with our Guest Charter.
We will be operating the hotel on a reduced capacity as we open up next month.
Whilst social distancing measures are in place the property will be exclusively limited to our resident guests.
We expect that some of the measures listed below will change as time goes by and all aspects of COVID-19 safety protocols are constantly under review.
The Hotel Team
We will perform temperature checks for all staff at the beginning of the working day.
All team members will be washing their hands (or using hand sanitiser) at least every 20 minutes from the moment they arrive at work.
The team will follow a policy of no physical contact and maintain social distancing, wherever possible…. please do not think we're being impolite!
You may see some staff wearing enhanced protective equipment where necessary. Much of this will be behind the scenes in areas such as the kitchen and housekeeping. We will do as much as necessary and required whilst trying to avoid too much of a clinical environment.
All of our hotel teams have undergone comprehensive hospitality-focused training on how to prevent the contagion of Covid-19. We will continue to evaluate our training as best practices evolve.
Any staff member who shows symptoms will be told stay at home and will be required to self-isolate for 14 days prior to returning to work.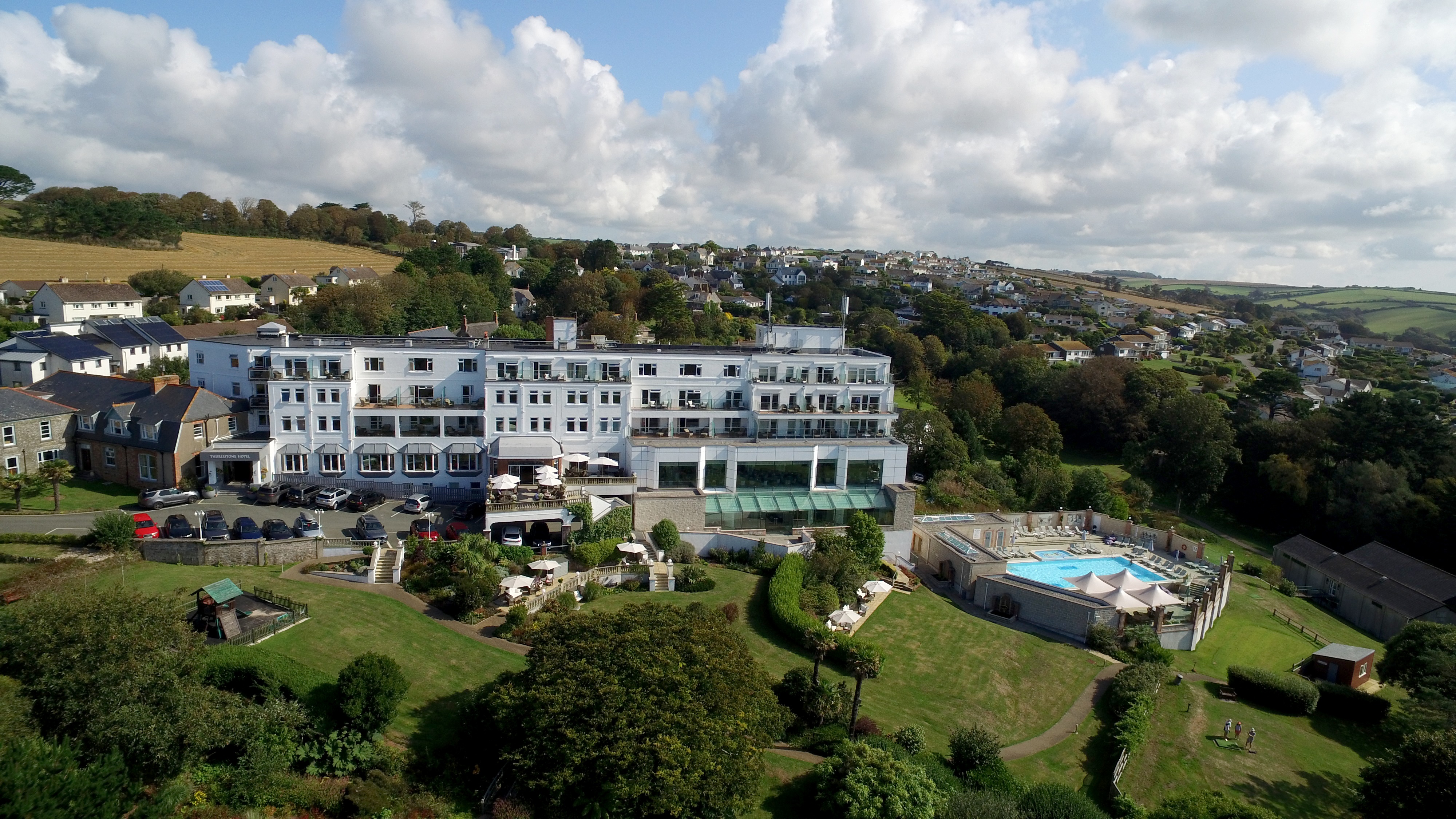 Booking and Pre-Arrival
Prior to your arrival we will contact you by phone or email to confirm and double-check all the details of your stay. It is very important that we have a full and detailed understanding of your specific requirements particularly with regard to bedroom configurations and allergies at this point. We can also answer any further queries you may have regarding our safety plans.
We will not be processing cash transactions for the moment so charging to room, cards or contactless payments are the way to deal with your extras. Card machines will be wiped down with a disinfectant wipe after each use.
Your Arrival
In order to reduce congestion in the hotel lobby we are requesting that only one member of your party complete the check-in process at reception. There is a special arrival lounge set up in the Yarmer Suite at the bottom of the driveway under the arch for everybody else.
If you require help with your luggage please leave it in your vehicle and we shall arrange for it to be to be taken to your room once it is ready. Only Suitcases, holdall and closed bags can be handled by our Staff.
Hand Sanitising stations will be situated throughout the hotel – please make use of the front and back door stations to sanitise your hands before coming inside.
All guests will be given a personal hand sanitiser which you will find in your room along with surface sanitiser and paper wipes. If you would like a mask please ask – we have a stock available behind reception.
The Reception area has been slightly reconfigured and we do have some screens on the desk.


Public Areas
Our public areas such as the lounge and bar have been reconfigured where necessary to ensure social distancing (as per the prevailing guidelines) can be maintained at all times.
In the corridors and lobbies the general rule of thumb is to keep left as you would on our Devon lanes and use the passing places as indicated!
All screens, door handles and shared surfaces ("touch points") will be extensively cleaned and sanitised throughout the day. We have enhanced our cleaning procedures and are increasing our housekeeping teams to manage with the extra processes.
We have equipped our cloakrooms with sanitising handwash at the basins, as well as contact-free hand dryers and disposable hand towels. To avoid overcrowding and unnecessary contact we ask that guests who are staying with us - where possible - use the bathrooms in their bedrooms.
Signage has been put in place with guidance on usage of our lift. You are welcome to use the lifts and we'll ensure they are regularly sanitised but please follow the advice provided. We ask that you do not share lifts with people from outside your bubble!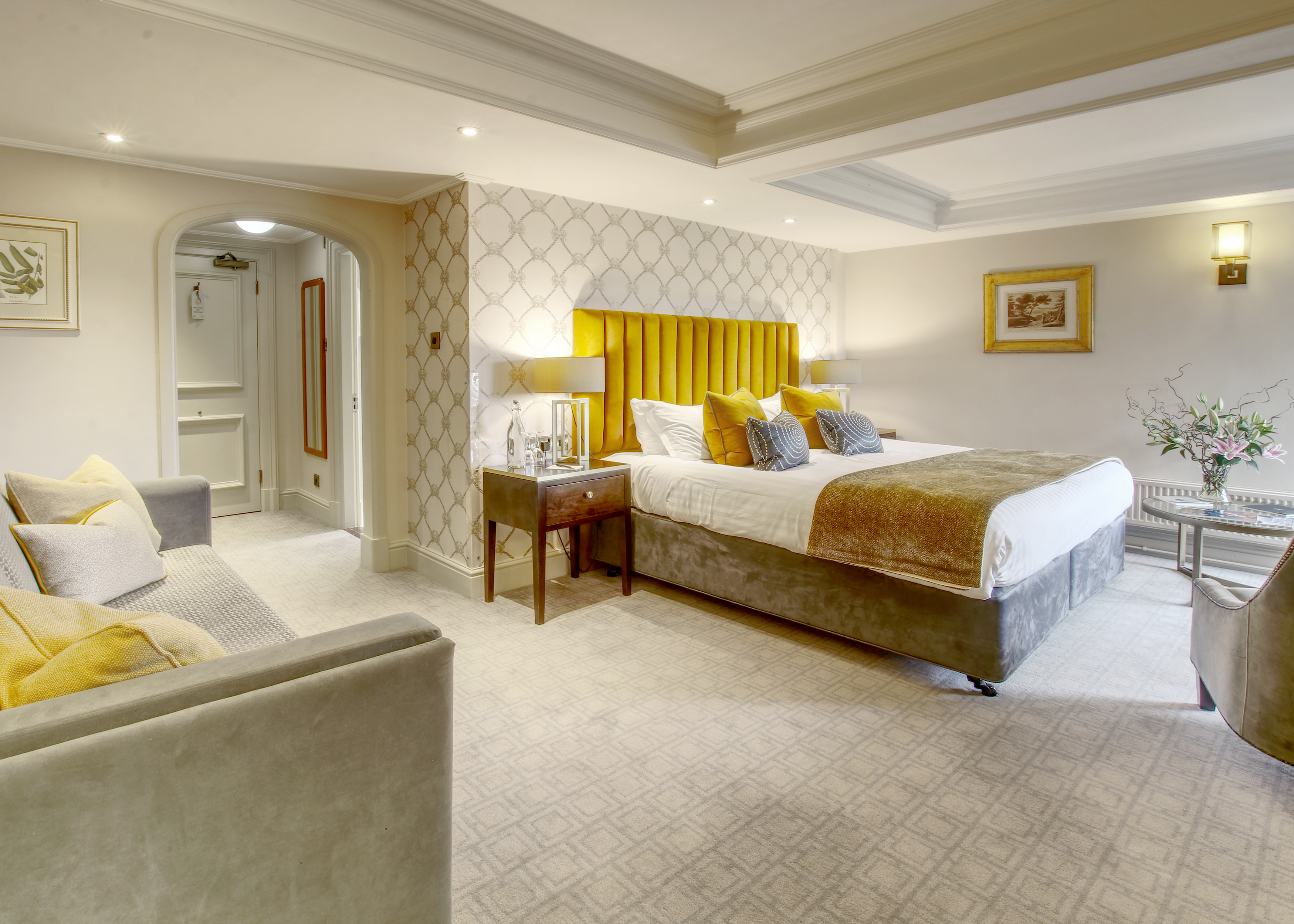 Bedrooms & Bathrooms
Every guest bedroom and en-suite will be deep cleaned and fully sanitised before each stay - this may take a little longer than normal so we ask for your patience if your room is not ready by 4pm.
Daily room servicing by our housekeeping team will only be available for stays of more than 3 nights and upon request only. If you should require this service, rooms will need to be vacant and personal items including toiletries stowed away.
Guests will be provided with hand sanitiser in all our bedrooms for use during your stay and this will be replenished as required. For further peace of mind we shall also supply each room with surface sanitiser and paper towels (which should be disposed of in the bin rather than the loo).
Fabric items such as mattresses, pillows, cushions, carpet, chairs and other furniture are misted with an approved sanitising solution, which helps to combat Covid-19 but otherwise harmless to you and us.
All consumables will be replaced before each stay and all printed material has been removed from your room to avoid cross-contamination.
In the event a guest has symptoms during their stay, they will be asked to return home as soon as possible, the room will be sealed for 72 hours and not let until it has been deep cleaned.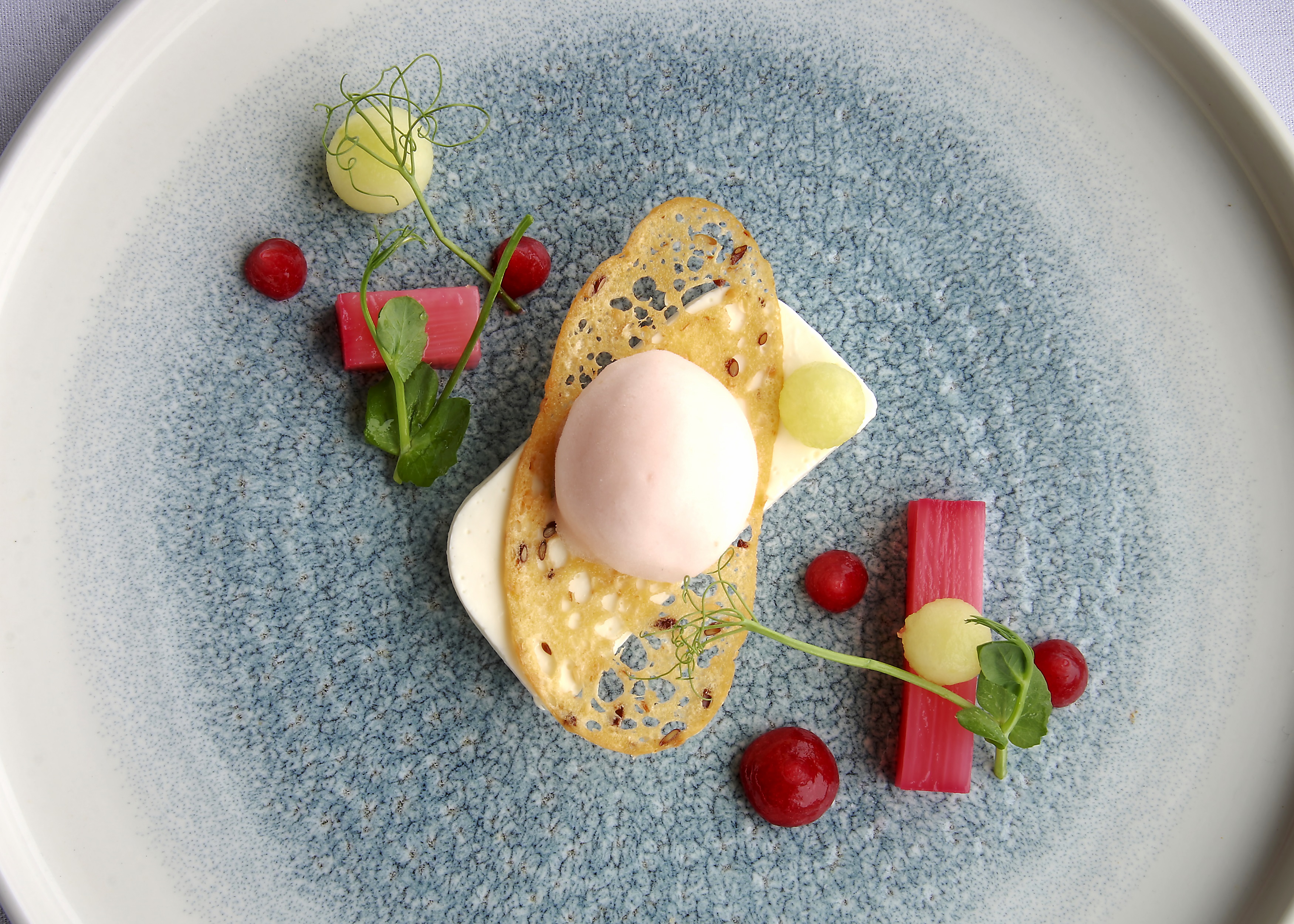 Food & Drink
The restaurant and bar will be available to Hotel residents exclusively whilst the government's social distancing guidelines are in place.


The Village Inn will be re-opening its doors on Saturday 4th July. Under the government current guidelines we will only be able to offer table service and advance bookings are essential. Maximum of 6 guests per table from a combination of two households only.
In order to better manage the service at mealtimes and to reduce crowding we have extended the times for breakfast and dinner. Dining times for both dinner and breakfast will be agreed with you during your call prior to arrival. We respectfully request that guests endeavour to adhere to times to ensure flow and guest safety at all times.
To maintain the social distancing guidelines, we will not be offering drinks at the bar instead; we will offer a full table service throughout the hotel's bars, restaurants and lounges.
Daytime dining will be served from 12pm to 5pm in the bar, lounges, terrace, garden and the Rock Pool. The menu will provide lighter snacks and dishes along with some more substantial meals. We can happily provide you with menus prior to your visit.
Single-use or wipeable menus will be offered across all our food and beverage outlets. The wipeable menus will be sanitised after each use.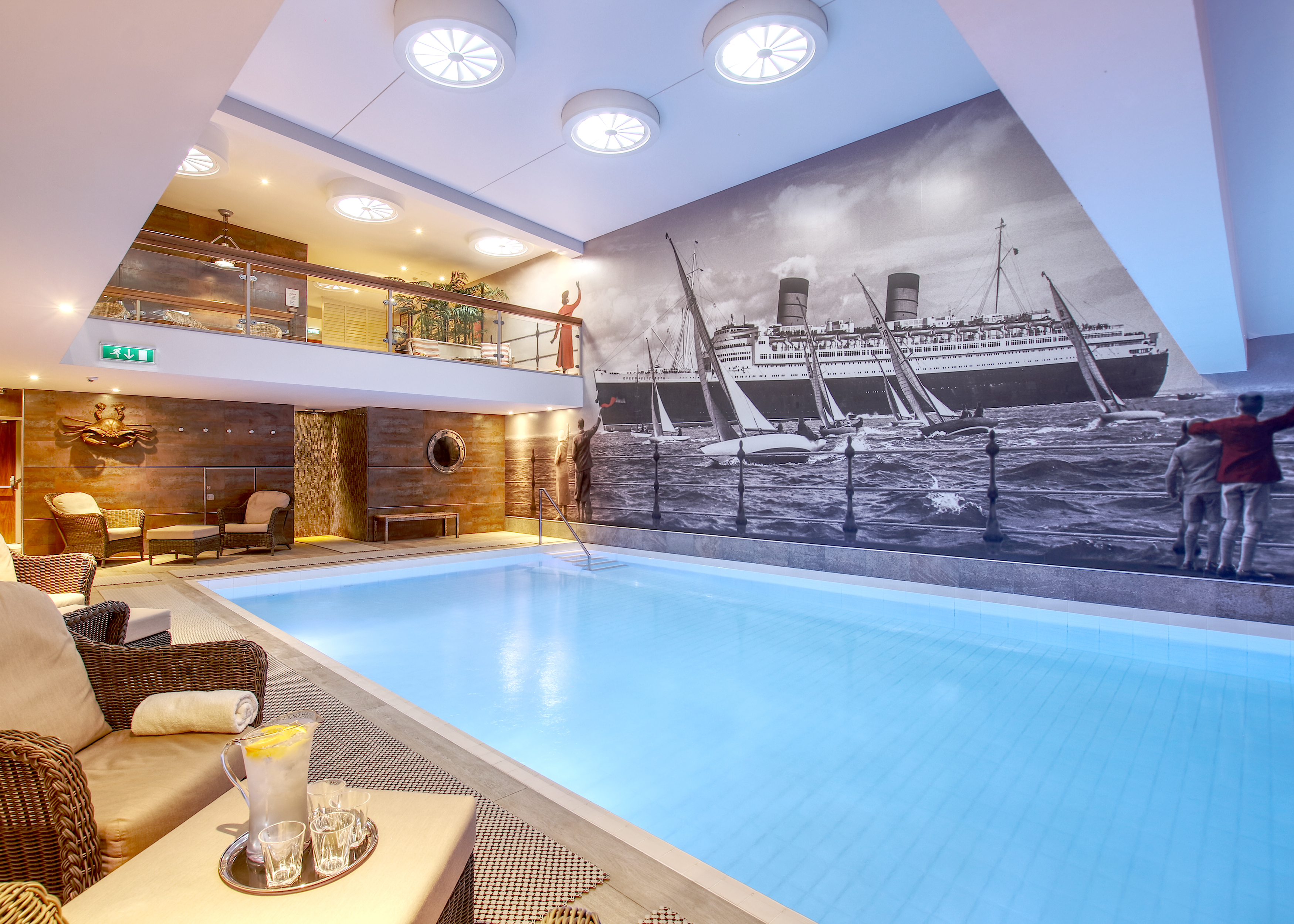 Spa & Leisure facilities
We plan to open our swimming pools (indoor and outdoor) as soon as we are permitted.
The Spa may not be able to open at the same time as the hotel due to Government guidelines. As soon as we are permitted, we will open up the facilities. Numbers will be restricted with possible booking times at busy periods, changing rooms will be closed (robes are provided in the bedrooms) and distancing will be in place.
Treatments - we are hoping to be able to carry out treatments on opening with strict guidelines in place. All of our therapists have carried out Covid-19 training during closure and have relevant certification to endorse this. They will be happy to discuss your requirements during your stay.
The squash and tennis courts and the golf course will all be available for you to use and can be booked by contacting reception.
Children
The Big Breakers room for older children will be open for console games and table football.
The Little Rollers room will be open for younger children but will be unable to supply any of the toys or games as usual. We are happy for you to bring your own toys or games to play with in this area.
We ask that parents supervise their children in both these areas at all times and consider the importance of appropriate social spacing. There will be surface sanitiser, wipes and hand sanitiser available in both rooms to be used before and after play.
We will be offering a limited Kids Club activity programme which will be held outside (such as treasure trails) and therefore at the mercy of the weather.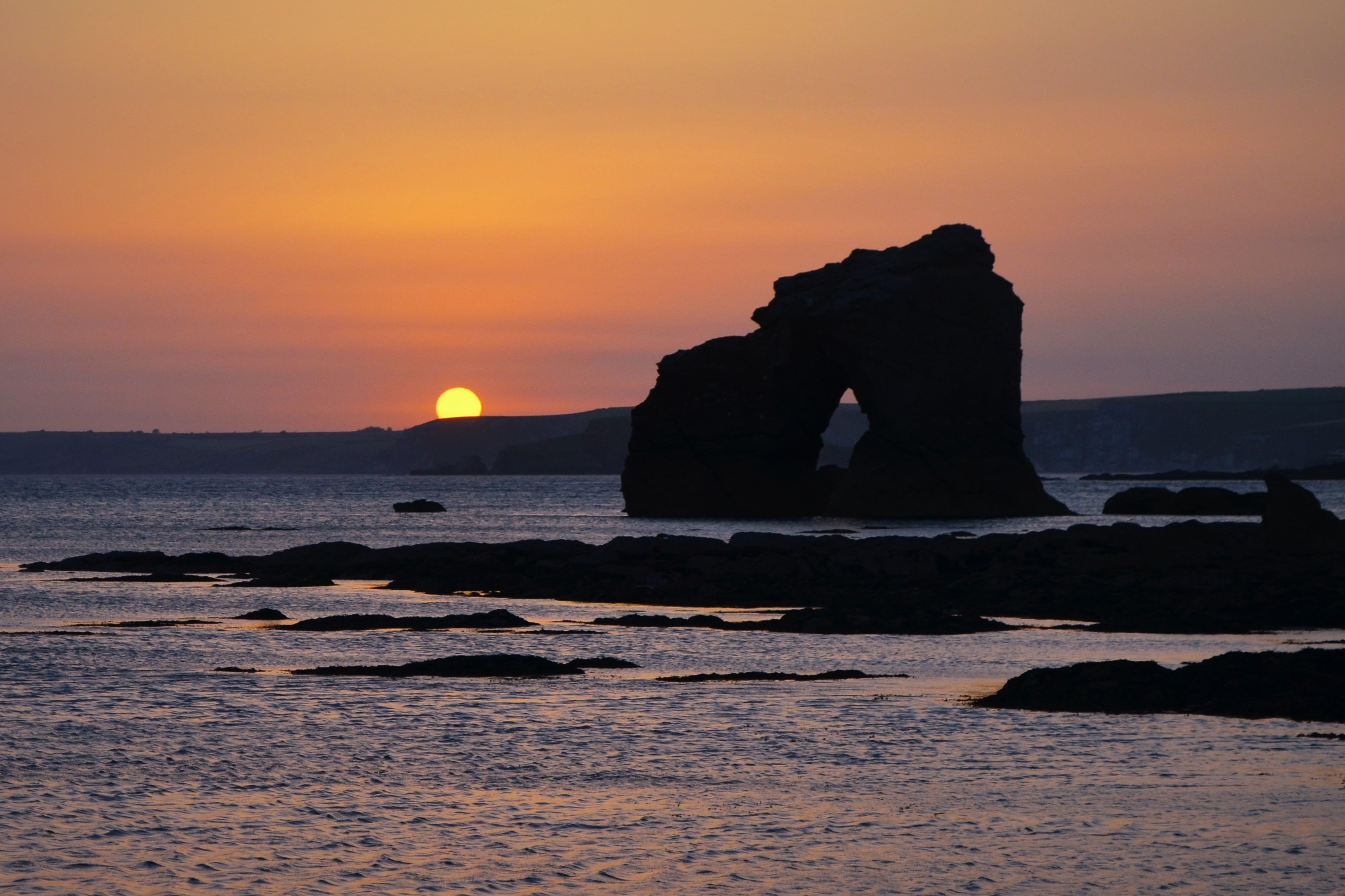 Check out/departure
A printed room bill will be placed under your door early on the morning of check out. If you have any queries in relation to your bill, please call reception by dialling "0" from your room.
To check out, all you need to do is leave your key in your room and call reception with the debit or credit card you wish to use and we will process the payment.
If you require help with your luggage please leave your luggage in your room and contact reception when you have vacated the room and are ready to depart. Only Suitcases, holdall and closed bags can be handled by our Staff.
As General Manager, I am responsible for all aspects of our 'COVID-19 Secure' operating plan. You can contact the me and my team at any time prior to, and during your stay, should you have concerns related to this or any other matter.
We look forward to seeing you very soon.
With my warmest wishes,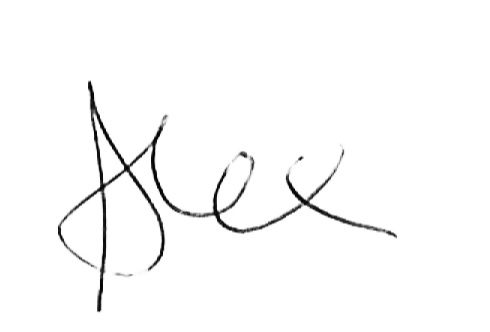 Alex McEwen
General Manager
view thurlestone hotel Covid 19 risk assesment